Please, places with strong support of post modernist ideologies
The fuck does that even mean
like for example neogaf are very much in favor of regulating free speech or content on the internet and are just as much in the boat of censorship as the right is. They just use different arguments why they are for regulation, but in the end they want both pretty much the same thing. That is why this left and right bubbles / echo chambers were built up in the first place, to not be confronted with speech or ideas or content you don't like or approve.
No. Moderation isn't censorship. And moderation on privately-hosted platforms (online or otherwise) isn't the same thing as government intervention into free speech.
Goddamn, why do we keep having to repeat this explanation? Are people really so brain-dead that they think they're being
censored
when they get banned from a forum for calling people racial slurs or something?
Once again...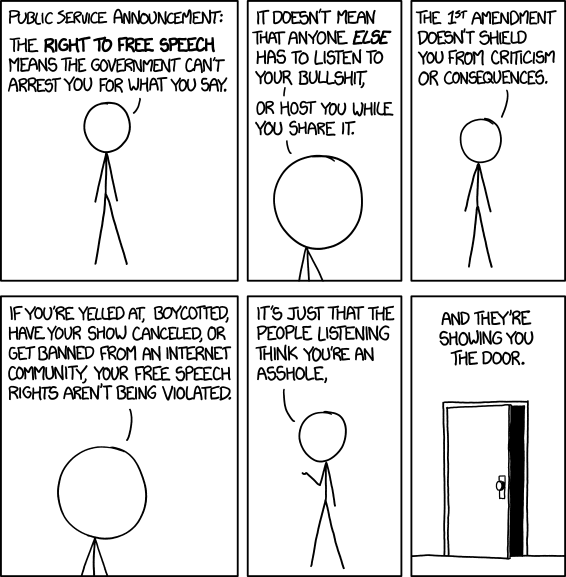 Originally Posted by Stumpokapow

dang, post modernist ideologies
I know right...