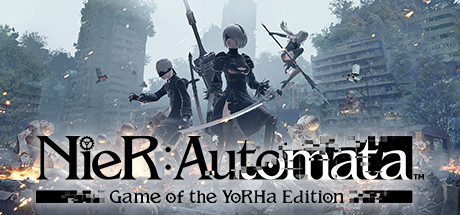 (Click for general game info,
unless you're duckroll
<3.)
System requirements:
Latest drivers:
(as at 22/03/2017)
Nvidia:
378.92
AMD:
17.3.3
Intel: Depends on your processor; download the
driver update tool
Benchmarks:
GameGPU
(Russian; launch build)
Tips and tricks:
Cap the framerate/potentially improve frametimes:
Download
RivaTuner Statistics Server
, input your desired framerate limit in the "Framerate limit" box, and hit enter (the program comes bundled with
MSI Afterburner
and earlier versions of EVGA PrecisionX). Those with an Nvidia GPU and a desire to run the game at a value equal to half their refresh rate (e.g. 30fps on a 60Hz monitor) may also want to try forcing half-refresh rate vsync via
Nvidia Inspector
as per
this visual guide
(click the small tool icon to open the driver profile section).
Note:
Useful if you your system can't maintain, say, 60fps and you're sensitive to the wild fluctuations, or you're experiencing uneven frametimes. The greater window the engine has to render a given frame, if you're imposing a lower framerate than the game can otherwise provide, may also help in alleviating stuttering related to data streaming.
Stop the game from crashing after 15 minutes on touch-capable systems running Windows 10:
Open the task manager, switch to the Services tab and disable TabletInputService.
Run the game in a borderless window:
Use the aptly-named
Borderless Gaming
program. See
here
for a usage guide.
Note:
You can
purchase the program on Steam
for USD$4 or your regional equivalent if you're feeling charitable.
Run the game in the actual nominated resolution (1):
Run the game in a borderless window (see above) rather than fullscreen. (Credit to
Grief.exe
.)
Run the game in the actual nominated resolution (2), disable quad-buffering, and a few other things:
Use Kaldaien's
Fix Automata Resolution tool
. (Credit to
didamangi
.) If you'd like to use it in conjunction with ReShade, see
this post
. (Credit to
Robobandit
.)
Note:
Opting into the testing branch (see "Significantly improve GPU performance" below) will... significantly improve GPU performance.
Fix instability on AMD GPUs:
Roll back to a previous driver. (Credit to
Jaqen19
.)
Use a less expensive form of anti-aliasing:
The ambient occlusion setting also controls some form of post-process anti-aliasing. (Cried to
ezodagrom.
) Alternatively, if you'd like to set the option to "Off" but still have cheaper anti-aliasing, you can force FXAA/SMAA externally via
ReShade
or the aptly-named
injectSMAA
. (Credit to
Echoplx
.)
Mitigate LOD pop-in (for those playing with both anti-aliasing and ambient occlusion enabled):
Disable anti-aliasing (MSAA). Running it and ambient occlusion in tandem results in far more abrupt transitions, and again having ambient occlusion enabled also means some form of post-process anti-aliasing is in effect. (Credit to
Durante
.)
Use DualShock 4 button prompts:
Download
this file
and follow the instructions. (Credit to
KainVIIII
.)
Significantly improve GPU performance by adjusting the quality of global illumination:
Download Kaldaien's
Fix Automata Resolution tool
via the automated installer and opt into the testing branch after installation. Doing so will automatically change the game's default global illumination quality from the needlessly-high 128 to 16, but you can set it to something else if you'd prefer. (Credit to
Rayge
and
Kiru
.)

When posting your own tip/trick or something else you'd like to see here in the OP, be sure to mention my username as this way the post will appear among the results when I search for my username after an absence. I may miss your suggestion otherwise.
Graphics settings:

Screen brightness:
Self-explanatory
Resolution:
Self-explanatory (note: this mark's Platinum's first release with proper arbitrary resolution support, however cutscenes currently present black bars outside of 1080p)
Screen mode:
Full screen; Window
V-sync:
Off/On (double-buffer?)
Graphics presets:
Low; Medium; High; Custom
Anti-aliasing (MSAA):
Off; 2x; 4x; 8x
Texture filter:
Off; 2x; 4x; 8x; 16x

Blur:
Off/On
Shadows:
Low; Medium; High
Effects:
Low/High
Ambient occlusion:
Off/On (note: also controls some form of post-process anti-aliasing)