I've been really getting into some MRE reviews. Particularly
Steve1989 MREInfo.
Opens up lots of old military rations and shows everything in them. It's amazing how good some of those meals actually are. And all in a small packaging too.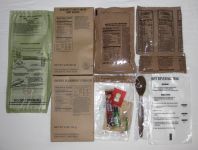 I don't know why. It's just super interesting for some reason.